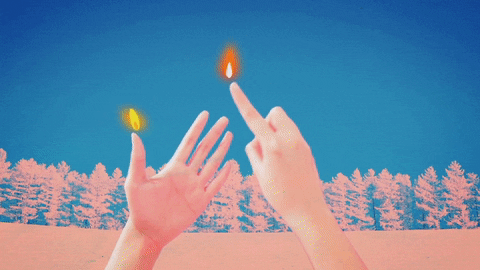 During the establishment process of Christian Hub gift shop, Charity and I had an idea, "Since we don't walk the streets sharing the Gospel, maybe we could share the entire written Word of God.  What is better than the Word of God?  Nothing!"  So we must give God glory for bringing us Bibles and like minded Christians together! 
Upon opening the gift shop, we knew we would carry some new Bibles to sell, but we wanted to give gently used Bibles to people that could not afford one or did not have one to call their own.  Therefore, we decided to pull together some gently used Bibles from our shelves from home.  It wasn't long before those were gone that Elder Johnson went to Goodwill and purchased some to donate to us.  Then those were almost gone and a friend, Minister Queen Lovelady, brought in a big box of various Bibles.  That was such a blessing!  Next our pastor, Pastor Shirley Fox, found out we were giving out Bibles to people, she took me into the office and gave Christian Hub a box of English and Spanish New Testament Bibles.  
All of a sudden, we have a surplus of Bibles!  Well, that "all of a sudden" brought street ministry ministers to us.  God was preparing for what was coming!  It was as if, all of a sudden, we became a magnet to them.  These people of God were ready and willing to hit the streets to share the Gospel to individuals. 
As we listened to them and their desire for people to come to know the Lord, we realized they actually needed people to stand alongside them and help with what they needed.  We offered free Gospel Tracts and free used Bibles to supply their needs.  We offered a warm place to come if it were cold outside.  They were very happy to have the supplies they needed and a place to go.  Some of them even ministered on the sidewalk, outside the shop.  We even had a few Christian musicians come and play musical instruments and sing inside and outside.  Some of those musicians were a group named Fishers of Men, and different individuals, Dave and Twila Rezutko, and Thomas Lefevre.  Most wonderfully, they each were uniquely different, and we truly enjoyed all of them!
Besides supplying them with outreach materials, we were able to give them winter supplies that other ministries shared with us.  Warm a Heart gave us two boxes of hats, scarves and gloves to give out to anyone in need (two years in a row).  Then Warm a Heart and New Testament Bible Church teamed up together with us and made Bags for the Homeless.  These bags contained personal essentials, gloves, socks, hats,  a Mylar blanket, a snack,  and a card with words of encouragement.   
When Spring came, two men came to the shop (on separate occasions) and told me they believed their Mylar blankets saved their lives from freezing cold temperatures.  That is such a harsh reality!  These two men must have been very grateful for what was given to them because they did not have to come back to give that report and an additional thanks!   
I am just so glad we pulled together as one body to do what we could do for those less fortunate than ourselves.  What a blessing to have known these amazing people of God.  What a blessing they were to each other; that some had a desire to help those who could go to the streets and the others having a desire to minister to the people on the streets, and they if anything, made a difference by showing compassion and doing what they knew they could do. 
Now that spring has sprung and summer is almost here, I would like to encourage those of you who can't walk the streets, that have an extra lightly used Bible, which is just collecting dust, please don't forget to drop them off at Christian Hub gift shop (524 S. Main St., Elkhart, IN).  We will put them to good use and find them a good pair of hands to put them in!   
And for those who have a call to ministry in evangelism, I encourage you to hit those sidewalks.  There are plenty of people out there who do not know Christ.  They may have heard of Him, but they don't know Him.  All of us can share compassion, share a smile, share a prayer, share a hug, share a tract, share laughter, share a tear, share a Bible, share the love of Christ!  Jesus came and showed us how to build relationships, not religion.  
Please share our Blog with someone and pass on our story.  You can also find us on Facebook.  Please feel free to like us.  Thank you for reading!  And may God bless you with His abundance today! 
In the Love of Christ,
Sonya